Welcome to

VMDK Hosting - Your

VMWare Image Hosting

Experts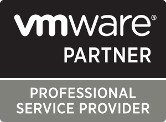 VMDK Hosting is your one stop solutions provider for Virtual Machine VMDK hosting, Physical To Virtual (P2V) conversions, High Availability (HA) clusters, Enterprise SAN storage, and backup services. Our services are geared towards those who are interested in deploying their first Virtual Machine (VM), organizations who want to eliminate their existing physical servers, and organizations that are already virtualized.

Worldwide corporations, large private enterprises, and universities have embraced virtualization and SAN storage. Unfortunately, due to the costs associated with VMware licensing, server hardware, and SAN storage, most private companies and individuals have been priced out of these technologies. With VMDK Hosting, these concerns no longer prevent our customers from advancing their abilities and performance.

From start to finish, VMDK Hosting will provide you: a plan, a solid foundation, and a proven track record of performance.


VMDK Hosting
Package #1
VMDK Hosting entry package is geared towards customers that have built their virtual machine using VMware workstation, local ESXi host, or other software. The VM is ready to FTP the files to our infrstructure or is ready to be sent on a USB device.
VMware Hosting
Package #1
VMware Hosting for customers with many virtual machines that are ready to deploy. There might be a need for vCenter access, backend private IP networking, private clusters, high IOPS, or other features of a full VMware deployment.
We needed to get 3 VMs online quickly. From start to finish VMDK Hosting got us online within 24 hours. We FedEx'd a USB drive to them and they imported the VMs. Very Impressed!
Eric Sprutz -
Tampa, FL
I had many old 4U Linux boxes at a hosting company I had used since the early 2000s. My business had changed and the need for a rack full of servers was over. The team at VMDK Hosting provided an action plan and was able to P2V convert all of my servers and move them. My entire operation is now on VMware VMs and using SAN storage. I could not be happier with the process and the cost savings is incredible.
Bruce -
Akron, OH
We needed VMware Hosting. Our prior XEN host had us setup on commodity hardware, local discs, etc. and was charging us premium pricing for old technology. We now have VMware HA, DRS, and SAN storage.
Steve Wesco -
San Jose, CA